Welcome to Calhau Surf School
Located in MADEIRA ISLAND (Portugal).
CALHAU SURF SCHOOL provide a unique surf experience for you !
Calhau Surf School was born in the summer of 2010. The first surf school to operate in Madeira Island!
Our experience in surf teaching can actually be a great opportunity to improve your surfing.
Calhau Surf School propose you 3 different services: Rent a board, choose a surf lesson, or book a full week experience with our hotels partners ! We are waiting for you in Portugal.
Students will be taught water safety techniques and ocean environmental education training with our dedicated staff. We provide a range of surf curses, just pick one, and let's go!
View More
Surf Holidays ? Profit of our special SURF & HOTELS packages. You'll have all what you need with private conveniences. Your only matter will be to catch that next waves !
View More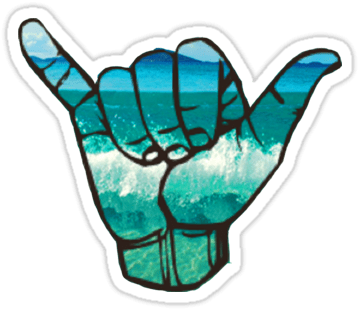 Here is the checkpoint list that we are used to do when teaching surf. If you expect to know what will look like a lesson, please pay attention to the following point :
Safety check – water safety and ocean awareness, basic ocean safety paddling and positioning on the board.
Knowledge – basic wave reading including all possible factors.
Warmup – Little exercise to get ready !
Wave Riding – now that you have learned the basics of safety and pop ups, it's time to put your new skills to the test! Spend the rest of the time in the ocean surfing with your instructor
Photo & Lesson Report – After the lesson, we invite you to watch your photos and see what you did. We will review some of the good and bad points so you can leave Calhau Surf School with advices for your nest time surfing !

Sergej Kaiser On Facebook
"Great school! The best school I have visited so far. The instructors are really trying to help you improve. They take their time and we had two instructors for 4 people. Basically there is no way you can have a more useful lesson. – Sergej Kaiser On Facebook"
Sergej Kaiser On Facebook
Reviewed by PiaNL13 on Tripadvisor
Wonderful surfing school
Really nice surfing school for surfers of all ages and levels of experience. The instructors were professional and friendly. We will certainly go back! Thank you Rudolfo & team.
Lucyna Batura on Facebook
Marko Ventola on Facebook
Calhau surf school is the best school we have visited so far. Very easy going, awesome and expertised instructors! Their team is good to help catch waves for each level from beginner to intermediate. Personally I would recommend to stay at least three days with them to see how you can improve skills in very short amount of time. Five stars for sure! – Marko Ventola onFacebook
Marko Ventola on Facebook
We have had a memorable experience. Rodolfo and his entire team do an incredible job. They have a very good vibe and they make learning surfing look easy and funny. It was so nice to meet them and definitely made our stay in Madeira much more pleasant. I highly recommend Calhau Surf School!🤙
Lucyna Batura on Facebook
Meet Our Team
View All
We want to make sure that you have the best experience possible out there in the ocean. Our team consists of local and international surfing enthusiasts. They like to embrace the surfing lifestyle and are not only soul surfers but are also qualified Water Safety Specialists!